Faculty of Agriculture, UNIZIK acquired Animal Feed Production (Complete Process Line) Factory through Partnership.
March 10, 2022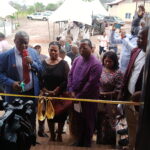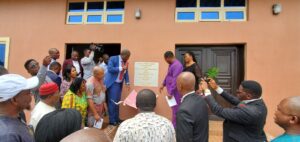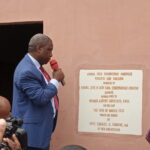 The United Nations Handbook on Knowledge Policies considers Public-Private Partnership (PPP) as a component of Helix Triple Model that should be adopted to supplementing limited public sector capacities to meet the growing deficits of basic teaching and learning infrastructure in universities, and overall, towards the attainment of quality and inclusive education (SDG-4).
In line with the foregoing under the incumbent deanship of Prof. Nkiru T. Meludu, the Management of Nnamdi Azikiwe University Awka led by Prof. Charles O. Esimone, FAS officially received the handing over of an Animal Feed Production Complete Process Line Factory from Evang (Sir) and Lady Sam Chukwunolu Okafor (SAMCEY), who solely built and equipped the edifice with super-standard equipment.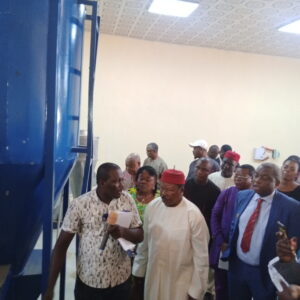 History will be kind to the former and first female Dean of the Faculty of Agriculture in UNIZIK, Prof. Lucy Nwuba of the Department of Fisheries and Aqua-cultural Technology for attracting the project to the University which has already been used by relevant departments during the last NUC Accreditation in December, 2021.
The Animal Feed Mill capable of improving teaching, learning and research needs of the Departments of Animal Science and Technology (AST), Fisheries and Aquacultural Technology (FAT), Food Science and Technology (FST) and Wildlife Nutrition component of the Department of Forestry and Wildlife; is a blessing to the Faculty.
To God be the Glory.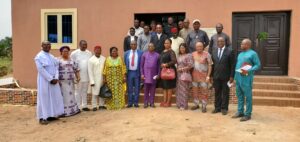 GreenLight Magazine